TONNY CRAGG AT THE CITY OF ART AND SCIENCES IN VALENCIA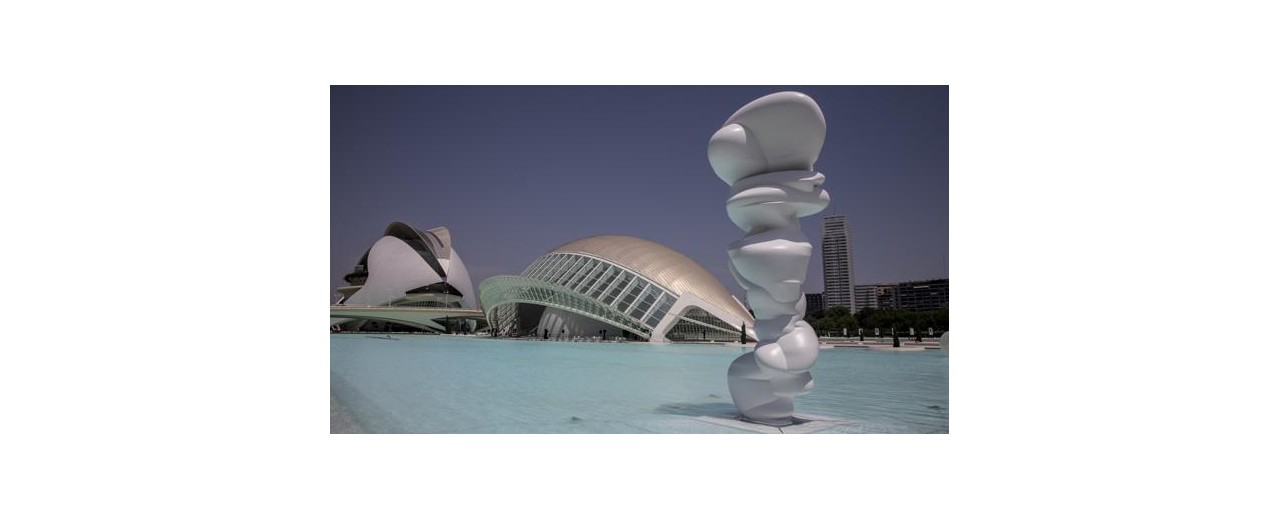 The exhibition entitled "Six Sculptures" by Tonny Cragg (Liverpool, 1949) was inaugurated in the City of Arts and Sciences where it will be on display until November this year.
The exhibition has been made possible by the impulse of the Hortensia Herrero Foundation, which has already committed itself to acquiring one of the sculptures and donating it to the city of Valencia so that all Valencians can enjoy it permanently.
It is a spectacular exhibition that has surprised Tonny Cragg himself by the special dimension that his gigantic sculptures reflected in the water in the middle of the complex of the City of Arts and Sciences acquire.
On Thursdays, Fridays and Saturdays there is a water, light and sound show that accompanies the exhibition of Tony Cragg's magnificent sculptures.
Share

Every year since 1871, Valencia has held a great fair known as the "Feria de Julio" (July Fair)...